Valley of the Gods
The Valley of the Gods is a 17-mile unpaved road, similar to Monument Valley, located in the state of Utah, about an hour northeast of Monument Valley. The 17-mile road passes by many pinnacle-like rock formations, like in Monument Valley, but without the crowd. There was even one that looks like a woman soaking in a bathtub.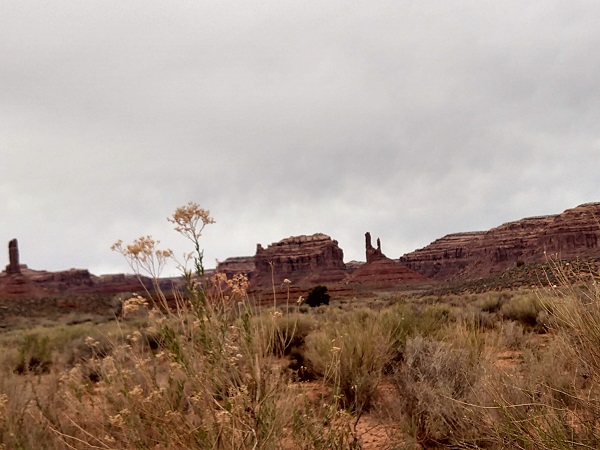 Some monuments in the Valley of the Gods, Utah
The road itself has many crossings across many low points, so it is definitely problematic if there is rain or if there was rain in the last few days. When we were there, some of the streams were flowing with maybe an inch of water. Hubby got out of the car each time to make sure that it was passable. I suspect that, if there was more water, we would have had to turn around. Even if dry, a high-clearance vehicle would be needed for get through the bumpy low points of the road. The road was fairly narrow in most parts, probably the width of 1.5 cars, but for two directions of traffic. So there were some nervous moments when visibility was low due to an incline in the road or a sharp curve.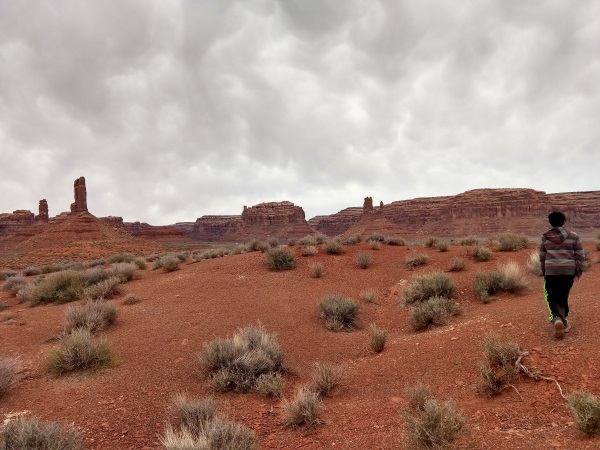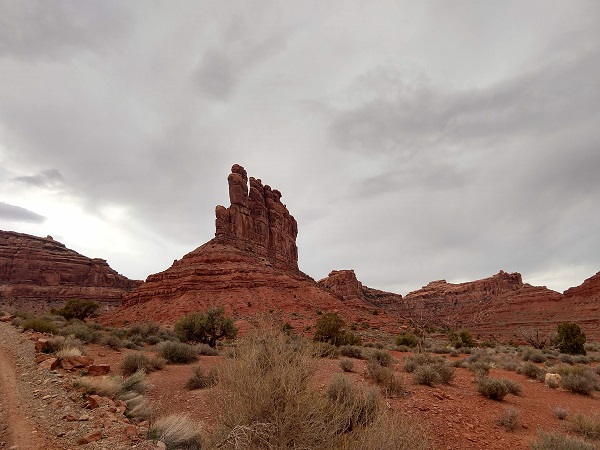 Rocky monuments in Valley of the Gods, Utah
There was no hiking trail per se, but one can stop and hike anywhere one's heart desires. We saw many campers along the way. We had wanted to stay for the sunset, but the kids were not so inclined. One day, we will stay for all the sunsets our hearts desire. Though, we might miss the noise in the backseat then. Maybe. We spent almost 2 hours here, including a short 1 mile "hike" to a local butte.
We did this drive/hike as part of our tour of the Four Corners Area.
Practical Information (as of April 2019):

| | |
| --- | --- |
| Features: | Drive by many pinnacle-like rock formations on a 17-mile UNpaved road |
| Fee: | Free |
| Website: | Valley of the Gods |
| Other: | When spending time in deserts and canyons, pay attention to the weather forecast for Heat or Rain. Rain in any surrounding area may cause dangerous flashfloods. |
More Four Corners Travel Ideas More Utah Travel Ideas More New Mexico Travel Ideas More U.S.A. Travel Ideas More Worldwide Travel Ideas