Goosenecks State Park
Just 30 minutes north of Monument Valley is a state park called Goosenecks State Park. There were no hikes that we saw. The state park ended just a short jaunt away from the entrance station. The highlight here is the "gooseneck" formation formed by the flowing San Juan River below. San Juan River slowly meanders 6 miles to cover a distance of 1.5 miles. It reminded me of pictures of Horseshoe Bend. If I were to do it over again and was short on time, this is the stop I would skip.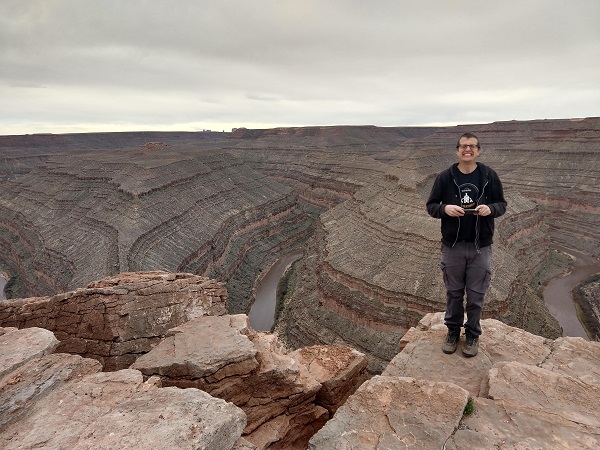 Above the Goosenecks, Utah
We did this drive/hike as part of our tour of the Four Corners Area.
Practical Information (as of April 2019):

| | |
| --- | --- |
| Fee: | $5/car/day |
| Website: | Goosenecks State Park |
| Other: | When spending time in deserts and canyons, pay attention to the weather forecast for Heat or Rain. Rain in any surrounding area may cause dangerous flashfloods. |
More Four Corners Travel Ideas More Utah Travel Ideas More New Mexico Travel Ideas More U.S.A. Travel Ideas More Worldwide Travel Ideas